About Us: We are Industrial Guarding Specialists
30 yrs Experience Means Business...
Automation Guarding has over 30 years of steel fabrication experience providing products and services typically found in the automotive industry.  Now in its 15th year Automation Guarding Systems is a leader in machine guarding.
We have perfected a modular fencing standard that makes us second to none.  Our customers have voiced their wants and needs and we have been delivering.
It starts with standardization. Our modular system allows us to perfect  our designs, manufacturing, customizing, cost and delivery.  Our system allows you the ability to customize on the floor with minimal tools and no need to weld or repaint custom areas.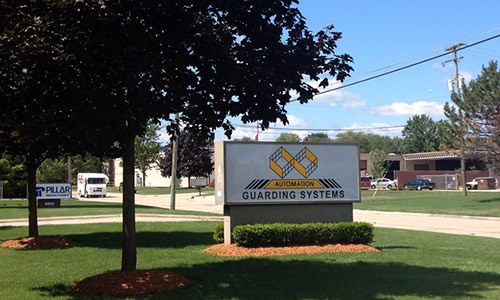 Benefits of Our Modular Machine Guarding Products:
– Ease of Installation
– No Welding Required
– Modular Component Designs
– Expandable to Meet Your Needs
– 100% of Materials are Powder Coated for Long Life & Durability
– Enhances Worker Safety
– Reduced Liability in Workplace
– Allows for Stocked Inventory
– Reduced Manufacturing Costs = Great Pricing
– Shipment Time Usually within 24Hours of Order Confirmation